WINONA'S HEMP & HERITAGE
We have made a commitment to grow the future, to grow hope.
Here Omaa Akiing, in the land to which the people belong - we are doing that.
We hope you will join us.
Winona's Hemp and the Anishinaabe Agricultural Institute are working to restore food ways, rematriate seeds, and make a new economy; one based on local food, energy and fiber. We have two branches: Winona's Hemp for the cloth of the future and Anishinaabe Agriculture, our tax-exempt sister organization focused on regenerative and post petroleum or reduced petroleum agriculture and restoration of traditional varieties of our food.
Mino Miijim - Our good foods.
HEMP HAS BEEN MISUNDERSTOOD FOR YEARS
NOT ANYMORE
The next economy.. Patagonia helps us tell our story. Brave and courageous hemp farmers out there.
In the midst of winter, I find my invincible summer. This spring, we plant the seeds of hope, and we care for our hemp. Winona's hemp is joining nationally and internationally with other people and communities committed to a green textile future. It's a time of promise and hope. As I write, we look to our fields, with prayers, horses and hard work.
The spring will be full of hope, the summer full of hard work and gratitude. We're proud to be joined with our fellow hemp farmers in this work with Patagonia, and for the future of hemp.
We will grow the future. Winona's Hemp future is Hemp Textiles that will change the world.
We had many visitors and supporters visit Winona's Hemp in 2018. Here is a video below by Rob Greenfield of our work, and our hemp farm. We worked with our community on local food, local energy and local hemp. We are ready for the next steps for Winona's Hemp.
WE BELIEVE
HEMP IS MAGICAL AND IS A COVENANT IN PROTECTING THE EARTH
HEMP
The textile industry takes a very large toll on our environment. Petrochemicals produce most "modern" garments and the cotton industry uses a massive amount of pesticides and defoliators and other toxic chemicals. New studies indicate that the fibers in our clothes could be poisoning our waterways and food chain on a massive scale. Microfibers – tiny threads shed from fabric – have been found in abundance on shorelines where wastewater is released.
COTTON
Half the world's clothing is cotton, about 20 million tons produced annually. It can take more than 5,283 gallons of water to make a single T-shirt and pair of jeans. 73% of global cotton harvest comes from irrigated land, and the ground water is getting contaminated. Agriculture sadly is the largest source of pollution in most countries. 2.4% of the world's cropland is planted with cotton and yet it accounts for 24% and 11% of the global sales of insecticide and pesticides respectively.
HEMP IS THE ANSWER CLOTHING
It's about three times the tensile strength of cotton, mold and UV resistant, uses very little water, pesticides or fertilizers, builds soil and until the l920's was about 80% of the clothing made in the US. Minnesota itself had 11 hemp mills.
The 1914 US $10-Bill was made of hemp materials and reflected the hemp harvesting as part of industry producing materials of necessity.
As you can see by the 1920's about 80% of the clothing made in the US. Minnesota itself had 11 hemp mills, which can be again a reality. We can grow our future with hemp.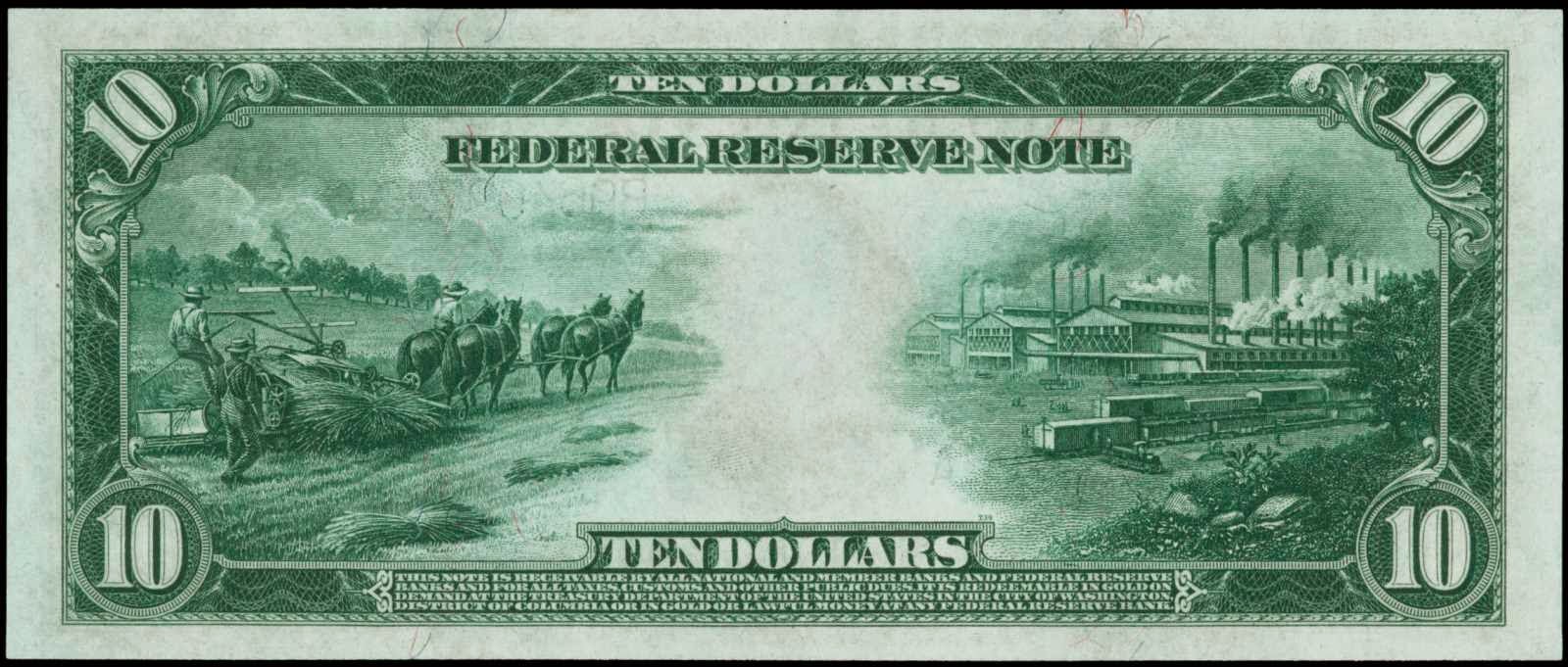 THIS IS THE GROWING OF HOPE FOR OUR REGION
Minnesota once hosted eleven hemp mills. We also made our own ropes. Those mills are no longer here, but they remind us of a locally grown economy.
As we enter a time when the quality of this plant is valued once again by America, we will be there. Native people have been working with hemp for centuries, Indigenous leaders - John Trudell and Alex White Plume urge us forward.
We follow their direction.
We will grow more fiber hemp, make available fine quality CBD hemp products, from teas to fine pesto sauce, we will work with new and feral cultivars, and bring in the best fiber quality hemp seeds.
We will train our people, and grow the future.
We are farmers and there are more people who want to grow hemp.
Now we need to process it. With a generous donation from Project Earth, we purchased a field decordicator last year and our fibers are getting closer to what we will need to sell. Now we need your help on the equipment for a processing mill and the facility.
We ARE SEEKING THE HEMP MILL PRODUCTION BUILDING, PRODUCTION EQUIPMENT, ADDITIONAL FARM LAND location.
we MUST raise $250,000 to launch our hemp mill FIBER AND TEXTILE OPERATIONS.
That's a match for donors!
Our hope is to buy organic local hemp from farmers in our region, and process this hemp in our territory for fine textiles. And, to make rope and cordage- all organic and all high quality.
We are going to grow a local economy; because this is what we all need to do.
We are going to work with my community and grow this mino bimaatisiiwin back- local food, local energy and local hemp. This is the Green Path, or the Indigenous New Green Deal - its local, organic, and led by women. Let's do this.
We are ready for the next steps for Winona's Hemp Heritage Farm. In order for us to grow we need to build our Hemp Mill Factory.
To do this we will need additional farm land, a mill processing building and equipment.
Our vision is we want to change the textile industry. Canvas textiles that changes lives in our economy and environment.
Please join us!
By mail to Winona's Hemp & Heritage Farm at P.O. Box 152, Osage MN 56570
Questions about donations? Please email us direct at winonashemp@gmail.com